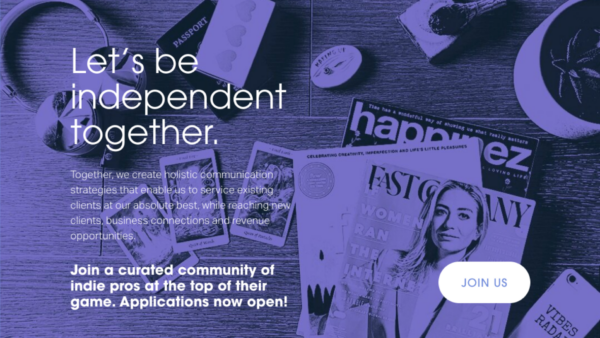 Are you ready to make headlines? Spiral5's two-part flagship course is designed and taught by SIX senior Public Relations and communications experts with over 100 years of combined experience. We have collectively helped hundreds of clients - from small startups to Fortune 500 companies, wellness brands to entertainment - tell their diverse stories in the world's top publications.
Part 1 of The Career Rebel's Guide to Modern PR, PR Fundamentals: From Pitch to Placement helps you learn how to identify a unique story, develop a communications strategy, pitch the media, and land coverage for yourself, your startup, or your clients. Part 2, PR Pro 101: The Art of Solopreneurship, helps you develop and own the skills needed to become an independent consultant or entry-level freelancer.
With 6 Modules, 29 lectures, and 8 verticals of PR, the course puts a heavy emphasis on hands-on practical learning. It requires dedication and a dose of creativity. Designing and executing a successful PR campaign is hard work, but once you get the hang of it, you'll have acquired a new set of skills and tools that will add lasting value to your career and business endeavors.
Who would benefit from this course?
Aspiring PR professionals
Marketing & social media experts who want to add PR services to their repertoire
Entrepreneurs & startup founders looking for a budget-friendly jumpstart on their PR strategies
The next available cohort begins March 1, we also offer a self-paced study.
Part 1 // PR Fundamentals: From Pitch to Placement - Cohort begins February 15
Guided Cohort: $1770 (3 payments of $590)
Self-Study: $1395 (3 payments of $465)
Part 2 // PR Pro 101: The Art of Solopreneurship
Self-study: $900
Add-On to Part 1: $800
Your voice matters.
Learn how to amplify it.
Read more